I am taking a time out today. I am only going to hop at one place. I am going to accomplish most of my To Do List today. - And if you stop by tomorrow to read my Friday confessions you will find out that this blog hop was on my To Do List.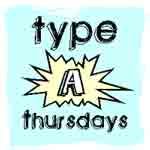 Here is a funny for you.
Quiz: Who was the 1st settler in the American West? Give up?
The Sun! Get it? Oh, that was a brilliant joke! Ha - I am on a roll!
Brought to you via Seasame Street's Twitter Feed
Yep, I am a Mommy.