So -- I like to hop, this is no surprise to anyone who has been here before. I have seen this hop around a few blogs and never joined.... until today. Don't forget to check out our business,
Touch of Home Learning
, while you are here. When I hit 100 followers (really I am only 2 away) I will be doing an Activity Kit giveaway.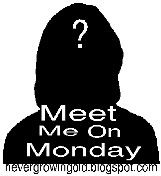 1. Did you get any Valentine's Gifts?
My husband and I decided we were skipping my favorite day of the year. How sad right! I totally agree even if it was my idea. I could have made my argument that showing love on Valentine's Day does not have to cost a thing, you can make things, you can leave me a note, you can write something on my Facebook wall. But, I knew what was going to come back if I made such arguments, so I just left it alone. I want something much, much bigger than spending extra money on today - this year that is what it was to us, extra money. SO.. the money we would have spent on gifts is going to ..... Saving for one of these.

2. What is your favorite topping on something toasted?
It used to be butter, but it now makes me not feel so hot without a gall bladder. Now it is strawberry jelly.
3. Do you pick out your outfit the night before?
Nope. If I have something going on the next day I might think about it, especially if I have to leave early, but for the most part my uniform is whatever long sleeve tee shirt is clean and jeans.
4. What food item do you absolutely despise?
Meatloaf - or any thing of the sort. Anything where egg is used to hold ground meat together. Ugh... I just threw up a little bit. -- Maybe that is why I hate salmon patties too! Epiphany!
5. Righty or lefty?
Righty
That was fun! Hope you enjoyed finding out a little more about me. And please don't send any ground meat/egg mixture care packages my way.
Where else, where else, Time to Mix and Mingle! I have my Diet Pepsi Martini in hand!