Another fun MeMe I found ...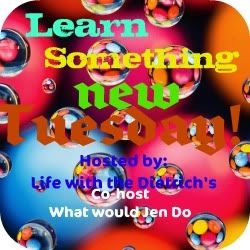 1. Favorite trip? - By far my honeymoon. We went to Florida, Dayton Beach and Orlando.
2. Have you ever flown, took a bus or a train? - Flown and bus, never taken the train although I want to.
3. Favorite method of traveling? - It depends on where we are going. If I am going to visit my family I drive because then I can easily get around when I get there (not a single one of them need a car).
4. Worse trip and why? - Oh it was a trip to WI when Keith and I choose to fly we were stuck in the plane for longer than it took to drive from Chicago to Milwaukee!
5. Favorite travel partner, or do you like to travel by yourself? - That would be Keith. We have SO much fun! I am looking forward to our first family vacation this summer. We are going to Sesame Street Place in PA and maybe the beach in NJ it's only 1 hour from where we are going. We will be driving.
6. If you could travel to one country, which one would you pick? - Italy, food and history.
Other Great Blog Hops

Oh Amanda's Top Ten! Can't forget about the super fun we have there!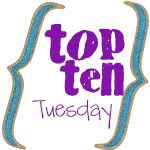 PB's slept IN today, I mean the child who has been getting up at 7:30 slept to 9! So 10 things I can get done in when my daughter sleeps in 90 minutes!
Perfect 10 work out on Exercise onDemand - it was actually pretty tough.
Unload dishwasher
Load dishwasher
Cook breakfast
Eat breakfast
Cook PB's breakfast
Watched an episode of Nurse Jackie
Checked email
Updated Twitter
Updated Facebook
Things that would have still gotten done it was just nice to get them done early.