Last week in preschool we have tons of fun learning with polar bears, penguins and filled in with other fun winter things.
Check out what we did and what we used!
Polar Bear Hunt
Frozen Sensory Bags
Polar Starting Sounds
Winter Shape Sort
Mitten Patterns File Folder Game
Winter Image Sorting and Data Collection
Polar: How Many More?
Winter Hat Flip and Find
Not too bad seeing that we are in adjustment mode. Hickman #1 started working again - PTL! - on Monday.
However, because we are in adjustment mode the Valentine items I am trying to get done and posted -- yeah still sitting here. It will be up for next week's What's New Wednesday though.
Without further ado it is time for the link up!
The product I am highlighting this week is my
Hands On Polar Bear Centers
.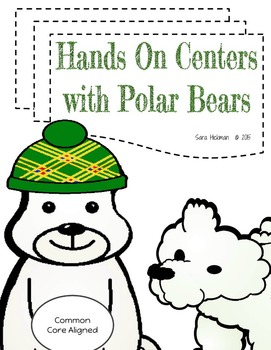 The freebie from last week (which is still free) pairs with this just swimmingly!
Just to highlight a few of the great activities that are in here:
Hands On Ten Frame, Science Journal, and Word Family Building
Now it is your turn! Link up your newest or one of your newest items (try to link up something you haven't before). One Paid, One Free.