My goal is to have these ready much earlier than the night before - this week, I am just glad to get a few minutes to get it done.
Lately I have been sharing an event or story that goes along with what I am posting. To be honest, I just don't have the gumption for it today. Cleaning up 4 pukes and dealing with dehydration can do that to you.
I am going to dust off an oldie but a goodie and share it.
Here it is.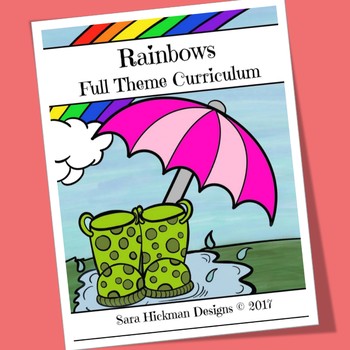 It has an old cover and everything! :)
This is actually one of my favorite units. TONS of Hands On activities and centers. So colorful and has black and white options for everything. It is on the list to be revamped and updated, but that will be a little down the road.
Your turn! Pull something off the shelf that has been there for a while.
Link Up your oldies, but goodies below - 1 paid, 1 free.
How about some themes this week!
1. President's Day
2. Ground Hog Day
3. Valentine's Day
4. Spring
5. Weather