Regardless of the team you were cheering for on Sunday your emotions ran the gamete!
Were you biting your nails? Praying? Sitting on the edge of your seat? (look at those eyes!)
Screaming touchdown? -- Little Miss at 13 months. :)
Did that really just happen? (December 2013)
We had it all in our house.
We were cheering for the Seahawks - even though we didn't really want either team to win. I was looking forward to the halftime show and the commercials. I am also glad that the game itself was exciting.
So with that let's bring on #TBTwithTPT.
What are you going to share with us this week? Me -- My sports unit. I did just update the cover, but this one has been here for a little bit.
It has lots of different sports in this unit. 27 different activities -- Hands On and No Prep.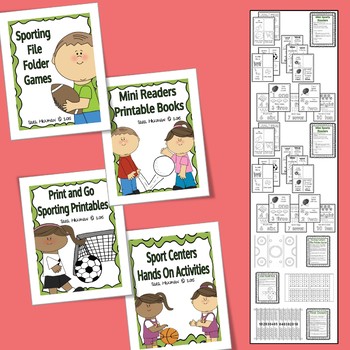 Your turn. Oldie but goodie! No theme this week. :) 1 paid, 1 free.