I am sure Rach over at
Stressed Rach
has been doing the linky for a while, but it new to me.
Music Monday is where she shares a song - new, old or random.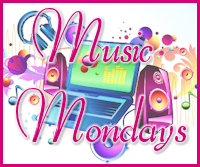 I thought it would be fun to participate. I turned on the iTunes ... hit shuffle then play. What came up?
First Noel by Neil Sedaka
Does it surprise anyone that a Christmas song came up first? It really shouldn't.
How did I find Stressed Rach and this meme? She left a comment. I went to her site, because when you leave a comment I return the love. SOOOOO ... what kind of goodies are on your site to find? Leave a comment and I will come visit.